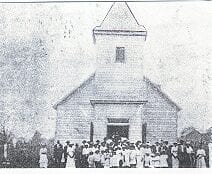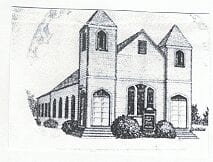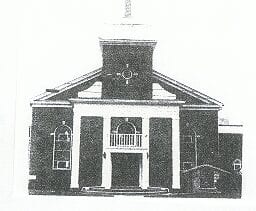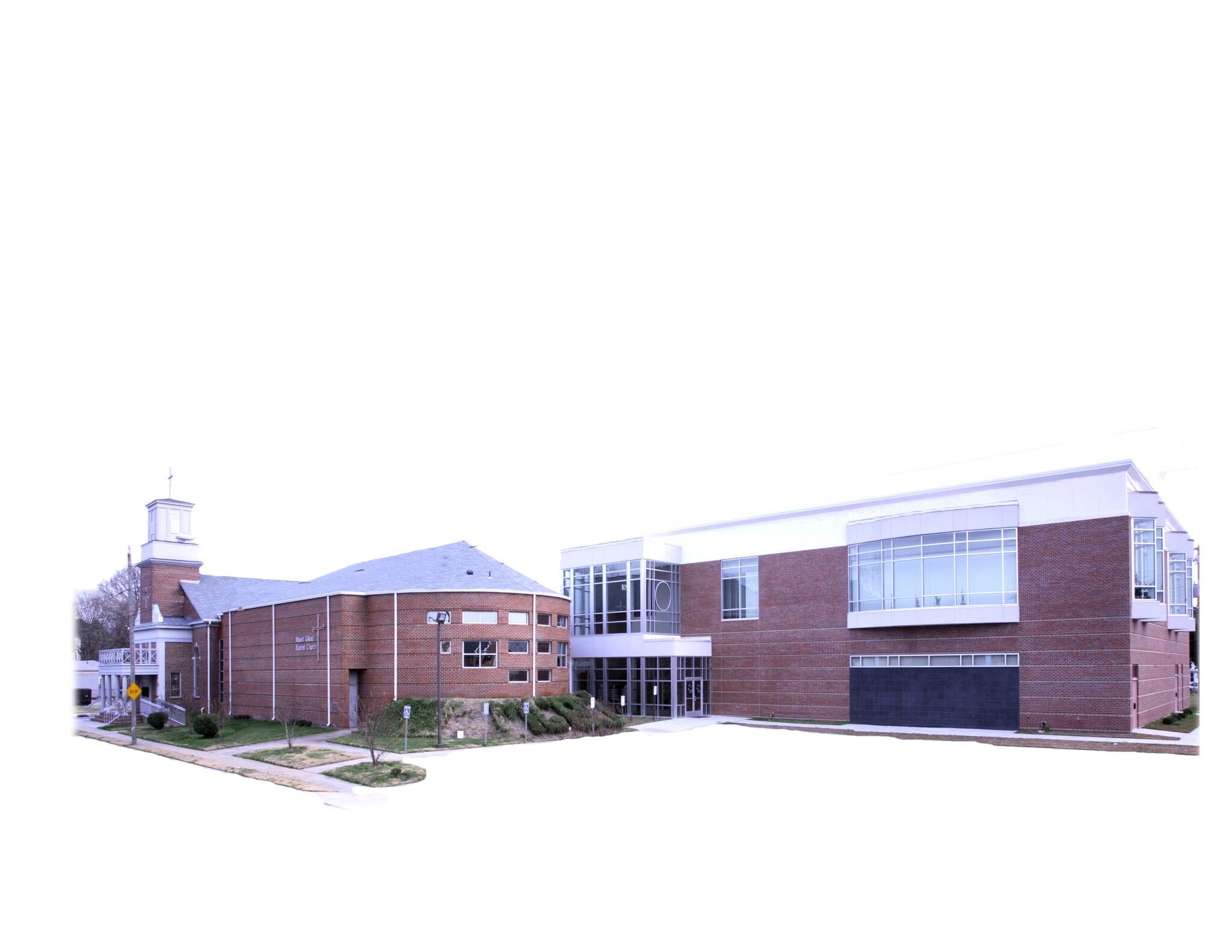 During the year 1894, under the guidance of Deacon Louis Whitfield, a small group of members began to hold prayer meetings in the home of the late Mr. and Mrs. Anthony Jones.  The prayer meeting was held from house to house. This prayer meeting grew to a membership of twenty.  At the death of Deacon Louis Whitfield, Rev. George Odom carried this small group to a commissary store across the railroad tracks to what is currently known as Chesapeake Boulevard.  Here, the prayer meeting continued to grow. 
        Following Rev. George Odom, Rev. Jacob Barnes, the first ordained minister, built and pastored the first church whose name was Mount Gilead. The church was located on Third Street, currently known as Clements Street, and an outdoor baptismal pool was located on the land adjacent to the church. Many members were baptized in that pool. Rev. Barnes, pastored the church for twenty years.  Rev. John Mills succeeded Rev. Jacob Barnes and later Rev. Morris became pastor.  Following pastors, were Rev. Ashby and Rev. S. A. Lomax.
In 1926, because the present church faced the cemetery, the members decided to purchase a plot of land from Mrs. Sarah Walton.  This site was on the corner of Second Street (currently known as Kennedy) and Elm Avenue.  Brothers Napolean Dudley, Willis F. Freeman and Junius McGlone, with their mules and some logs moved the church building to its present site.
On March 7, 1929, Rev. W. W. Howell was called to pastor the church. The church continued to grow and progressed under Rev. Howell's leadership. He served for twelve years. 
         In 1942, the Rev. John Rufus Gray was called to the pastorate of the church. Under Reverend Gray's leadership, the church moved from two Sundays of worship a month to four and five Sundays.  There was a special weekly prayer meeting for the youth of the church.  In 1951, our old edifice was constructed with central heat, new furnishings a Hammond organ, a new piano, an indoor baptismal pool, and other appropriate complements. Rev. Gray was involved in the community as well as the church. Many deeds were accomplished under Rev. Gray's leadership. On Sunday, December 16, 1956, an Honorary Doctorate of Divinity was conferred upon Rev. Gray by Dr. M. C. Allen. He became pastor emeritus on September 15, 1971.
         Sunday, June 17, 1973 marked the installation of Rev. Raymond Dean, a native of Fort Worth, Texas as pastor. Some of the church's accomplishments under Rev. Dean's leadership and guidance included the purchase of three lots adjacent to the church; completion of the Gray's Memorial Educational Building in 1975, at a cost of approximately $25,000 plus; also during this period of time, a nursery was formed to care for infants during the morning worship service. The ground breaking and service of consecration was conducted by the Tidewater Metro Baptist Minister's Conference. Spaces for classroom, officials' rooms, a nursery, infirmary, choir, ushers rooms, kitchen, and Fellowship Hall were included in this building. Also included in the accomplishments and renovation during Dr. Dean's tenure were a Ministry of Christian Education, a Kindergarten was established in 1975, a New Membership Class, Tutorial Program, a Youth Outreach that was second to none, which included an annual Youth Revival. The church continued to grow and many souls were saved. The Senior Citizens Group was established in August 1977. An annual Senior Citizen's Day was held for their recognition and enjoyment. Also, two vans were purchased.
In August 1979, the members observed the mortgage burning of the Educational Building.  A $28,000.00 air-conditioning unit was installed to accommodate the overflow of Sunday worship and a closed circuit television was installed.
In 1980, Cavalier Cleaner's land and building were purchased at a cost of $52,000 and a four foot fence was installed to protect parking on Elm Street parking lot. In May 1982, the church hosted the 115th Annual Session for the Virginia Baptist Convention and the Eighty-Eighth Annual Session of the Women's Baptist State Education and Missionary Convention, Dea. Willie L. Brown was the chairperson. An Armed Forces Day service was established in 1982. To meet the needs of the community and the shut-ins, an on-site Feeding Ministry was established May 3, 1986. In 1988, we purchased a complete computer system, and re-established a Clothing Bank.  The church also purchased a corner lot at Kennedy and Elm Street, also a lot in the middle of Clements for $37,000 in 1989. Ground Breaking Ceremony for the renovation of our sanctuary, was held Saturday February 4, 1989. Services were conducted by the Tidewater Metro Baptist Ministers' Conference, Dr. Joe Fleming, President. In 1989, we hosted the State Ushers' Convention, Sis. Bennie Marshall was the chairperson. In 1989, a Job Ministry was also organized. Grief Ministry, and a Drug Counseling Ministry was also organized in 1990.
          On April 15, 1990 at our sunrise service our baptistry was dedicated in memory of Sergeant Holbert E. Davis. The baptistry is known as Sergeant Holbert E. Davis Memorial Baptistry. In June 1990, we dedicated our new sanctuary, a million dollar plus project. Dr. Dean also appointed five Junior Deacons to learn the responsibility of serving as Deacons. Because of the church's involvement with the Armed Forces Day program, two of our military members chose to have their military ceremonies at the church. Sunday, July 1, 1990 was the Commissioning of Chief Warrant Officer James L. Bryson.  In August 1991, our church co-hosted the 94th Annual Session of the Lott Carey Baptist Foreign Mission Convention. During the month of February 1992, the church purchased five additional lots on the corner of Sewell Point Road and Kane Street for $50,000. The lots are used for additional parking for Mount Gilead.  March 4, 1993 the church purchased a new 1994 van.  In April 1993, the church purchased a Grand Piano for $9,500; December 20, 1994 the church purchased a SWIFT Garage 22′ x 22′ for $6,850.  May 25, 1995 the church purchased two lots on Evelyn T. Butts Avenue and Kitrell Street for $10,416.06.  June 15, 1995 the church purchased one building and lots on Johnston Road and Sewells Point Road for $18,971.65.  On October 31, 1996 the church purchased a 1997 Dodge Maxiwagon for $24,903 and also purchased a Toshiba Copier and Sorter for $6,147.  In 1996, Dr. Dean re-activated the Junior Deacons and appointed 11 young men to this organization. On Wednesday, December 18, 1996 – Petty Officer Monique New Kirk re-enlistment ceremony was held here.  The ceremony was performed by Chaplain Black. On Thanksgiving Day, 1997, we served our first Thanksgiving Meals for those individuals that were unable to prepare for themselves. The church purchased a $30,669 Hammond 926 Organ, November 1998. The Hammond 926 organ Dedication service was held February 21, 1999 at 4:00 p.m. An organ recital was performed by Steven Eaklor, guest organist.
        After the retirement (July 1, 1999) of Rev. Raymond Dean, the leadership of the church was placed upon the chairman of the Deacon Ministry. Through prayer and supplication, the church continued to progress spiritually, physically and financially under Deacon Winfred Thomas' leadership. The Ground Breaking Ceremony for the new Educational Center was held Sunday,
October 8, 2000 @ 4:00 p.m. The addition is being built because of the growth of the church and to meet the needs of the congregation.
 After much prayer and fasting by the church body, on November 9, 2000, Dr. Shelton Murphy was called to the pastorate of Mount Gilead. Dr. Murphy was installed as pastor of Mount Gilead, on Saturday, January 27, 2001 @ 6:30 p.m.  Under Pastor Murphy's leadership and guidance, the church is moving to higher heights through prayer, supplication, fasting, anointed preaching, teaching & systematic and intentional discipleship.  Pastor Murphy has been most creative and innovative in adding new and refreshing ministries to our church body.  And God has proven to be so very faithful in giving Pastor Murphy the vision of Making Disciples Through the Transforming Power of Jesus Christ.  For years we have seen so many people come to Christ through the moving of God's Spirit in the midst of His people.  But months later we have found that many of those persons have either strayed, gone out the back door, or just have not returned to the fellowship for one reason or another.  This grieved the Spirit of God, and so God in His wisdom and mercy instructed Pastor Murphy to ensure systematic and intentional discipleship for all new believers and new members.  Through this process every new believer and new member is required to attend the Pastoral New Membership Class followed by four succeeding basic spiritual foundational classes: Basic Studies 101 – The Water Class, Basic Studies 102 – The Milk Class, Basic Studies 103 – The Bread Class, and Basic Studies 104 – The Meat Class.  In addition to this marvelous intentional and systematic new membership ministry, Pastor Murphy, through his anointed leadership has raised us up to be a mighty army of prayer warriors. 
          In our church we believe in P.U.S.H. ing and this stands for Pray Until Something Happens.  Through this method of fervent praying we have seen God do great and mighty things in the midst of His people.  In addition to souls being saved by the power of God and lives being changed through the transforming power of Jesus Christ, God has allowed the family of Mount Gilead to rise up and build!  That's right!  On Sunday, August 1st 2004, Pastor Murphy and the family of Mount Gilead celebrated the completion of our new building: The Mount Gilead Family Life Center.  Oh what a joy it was to see the vision of our new building come to pass.  We were growing by leaps and bounds and did not have adequate space to fulfill our ministry duties and responsibilities.  But God in His faithfulness has enlarged our territory and for this we are glad and most grateful to the Lord.  But hold on…. because the best is yet to come!  Eyes have not seen, ears have not heard, and neither has it entered into the hearts of men the things that God has prepared for those of us who love Him.  And without a doubt we surely do love the Lord.  And we love you too!  So come on, take a deep breath, get a second wind (and as the saints of old have said ), let's journey on to see what the ends gonna be.  We've come this far by faith, leaning on the Lord.  Trusting in His Holy Word, He's never failed yet.  Oh, oh, oh, oh,…. oh, oh, oh, can't turn around, we've come this far by faith!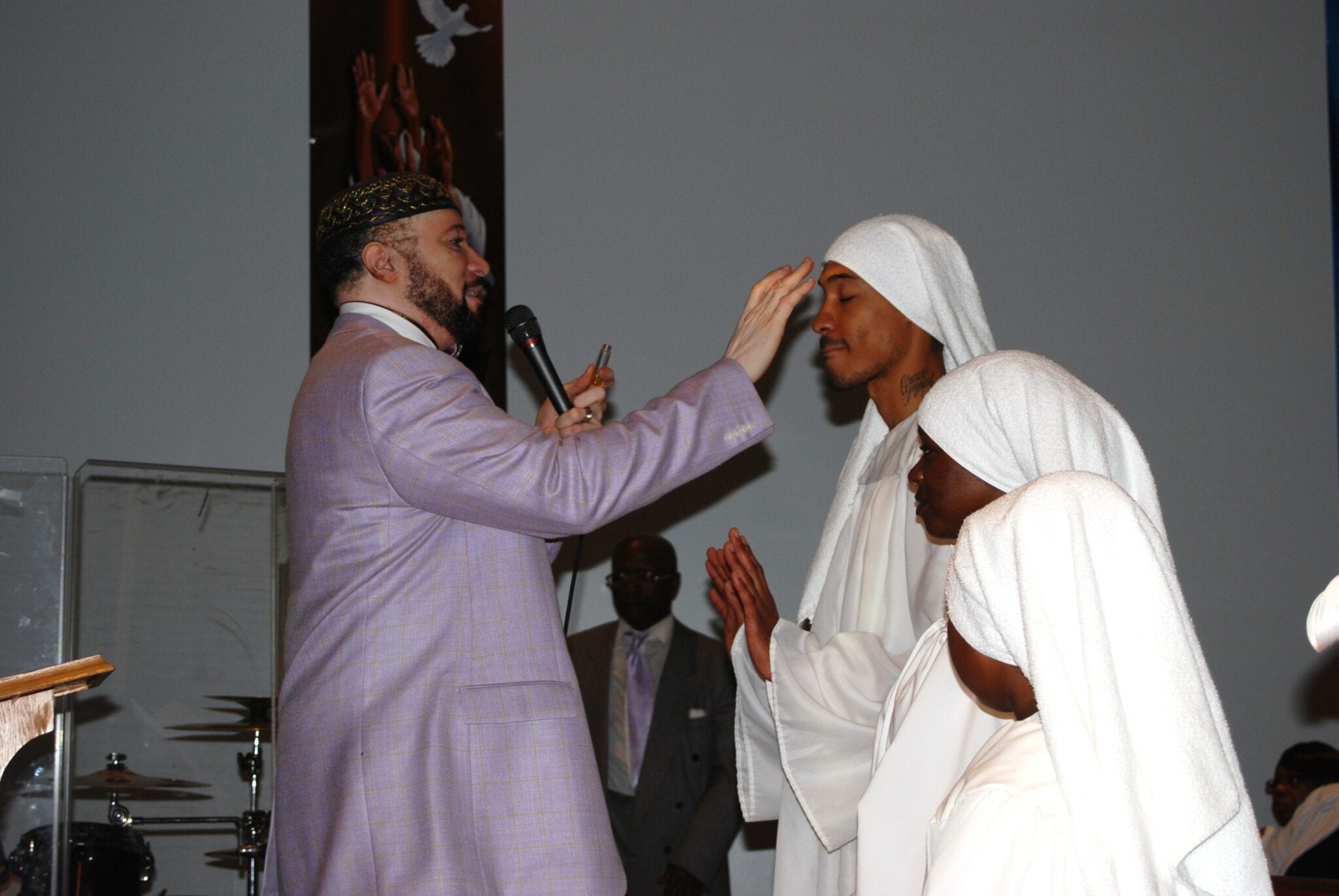 Making Disciples through the Transforming Power of Jesus Christ in the Spirit of Excellence!
To bring people to Jesus Christ and membership in His family through effective evangelism; love and affirm them through warm and genuine fellowship; develop them to Christ-like maturity through systematic discipleship; prepare and equip them through sound biblical training to be sent out for missions & ministry to the end that God's name be worshiped, exalted, & magnified through out all the earth!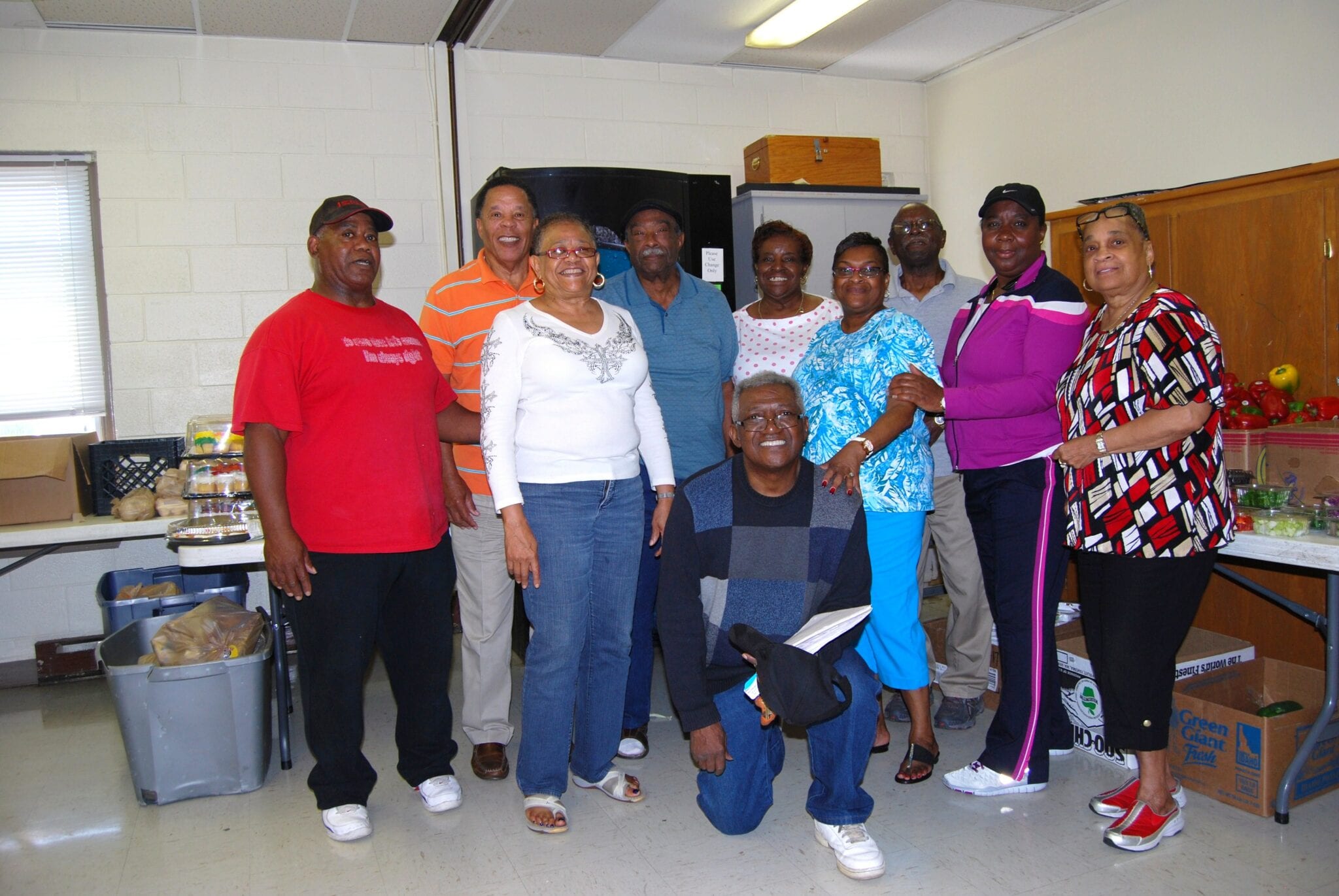 Subscribe to Our Newsletter
Stay up to date with news and events happening at Celebration Church
Call Us
Office: 757-853-3721
Fax: 757-855-3653